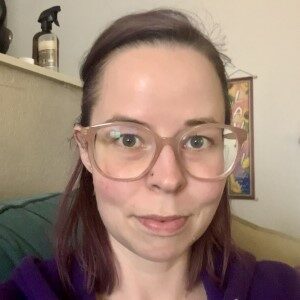 Alexandra Hendricks-Hockey
M.A. Marriage and Family Trainee Therapist
Family Therapy
Substance/Process Addictions
Aging
Boundaries
Emotion Regulation 
I started my helping career working as a caregiver for children with developmental disabilities and geriatric clients with dementia. Observing the family systems in the context of their own homes taught me about the importance of involving members of a client's support system to evoke lasting change in someone's life. 
I began my Master's of Arts in Marriage and Family Therapy at Antioch University, Seattle while working as a Substance Use Disorder Counselor. Working with substance use and disorders reinforced the necessity of involving the client's systemic support and providing psychoeducation and counseling to help the client's system shift and change to aid in the client's individual recovery. 
I am also trained in providing support for clients to have agency over their mental health through utilizing Wellness Recovery Action Plans (WRAPs). 
Something that I value as a clinician is a belief that we all have the innate ability to heal ourselves, we just need someone to help us re-discover them and use them effectively. 
There are a lot of personal experiences that have influenced my therapeutic philosophy, including first-hand witnessing of recovery from substance use disorders/process addictions, the phases of dementia, mood and personality disorders, as well as medical and complex trauma.