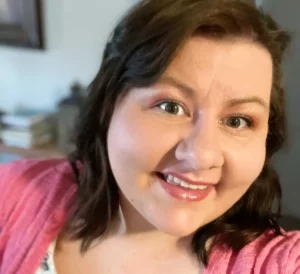 M.A. Marriage and Family Trainee Therapist
Cognitive Behavioral Therapy
Solutions-Focused Therapy
Narrative Therapy
Relationship Coaching
I firmly believe life is about creating a master tapestry filled with family and connections, experiences, life lessons, hardships, happiness, and the relationship and meaning each of us attaches, all woven together. At the core of our tapestry are our perceptions, life scripts (beliefs), and the narratives we live by.
Therapy offers the platform and environment to create insight that helps us understand patterns and scripts that need to be adapted. I apply a collaborative approach to healing and achieving renewed hope. I enjoy working with individuals to help reconnect to self, and with relationships within the family dynamic to help reconnect to each other.
Alongside therapy and school, I teach part-time online at Brigham Young University-Idaho. My husband joined the army at the beginning of 2022, leading to many changes for us. This experience has provided a unique perspective to serving military families and couples.