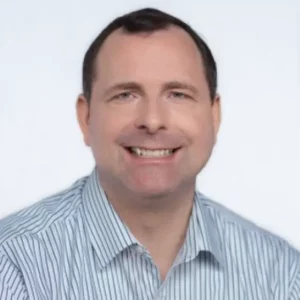 MA, LMFT, AAMFT Approved Supervisor
Licensed Marriage Family Therapist (LMFT)
AAMFT Approved Supervisor
Marriage and Family Therapy
Trauma
Post-traumatic Stress
Emotionally Focused Therapy – Certified
Non-violent Communication
Parenting Skills
Positive Parenting Program (PPP)
Incredible Years (I.Y.)
MA, Marriage and Family Therapy – Pacific Lutheran University
BA, International Studies
7+ years of experience
Supervisory Skills and Training
AAMFT Approved Supervisor since 02/06/2019
LF60659528 (WA) Marriage and Family Therapist
Life Transitions is a private practice clinic and operates as a Washington State Certified BHA.  We train our clinicians to practice the highest standard of care.  The clinic is located four miles north of PLU on Pacific Avenue.  We invite you to come to visit us and experience first-hand the warm and welcoming environment.
We prefer working with trainees that are grounded in their personal life.  The expectation is that interns will hold themselves accountable for processing in their own therapy, if necessary, many of the types of issues that their clients will be facing.  The hope is that by participating in their own therapy, interns will have increased empathy and patience with their client's pace of change regarding their treatment goals.  As a new therapist, it is common to try to evaluate and seek validation of one's own ability as a therapist through the changes they see in their client's progress toward treatment goals.  Although there are some slivers of truth in this assumption, it places too much pressure on the client to change at a pace that accommodates the need for validation of the therapist (intern).  We encourage you to question this perspective to see if it actually holds true.  Let the process of therapy itself lead to the change that the client experiences.  Sometimes a little change is a lot for most of us.  When was the last time one of us implemented and maintained significant changes to fundamental aspects of our conditioning or life situation?  The clients we serve should change at a pace that works for them and their personal processes.
To address the challenges we face, we have a "self-of-the-therapist" group.  We invite you to participate to further explore your process of growth and the difficulties you face, build a network of support and trust, and be seen and heard for what this means and looks like specifically for you.  Life Transitions wants you to feel supported by the staff and processes that we have which will allow you to focus on the learning and skills-building you are experiencing.  Empathetic guessing with other interventions can be a powerful catalyst when paired with palpable caring, acceptance, consideration, respect, and unconditional positive regard you have for the client.  If this sounds like a team, approach, and atmosphere in which you would thrive, we encourage you to start a dialog with the clinical supervisors at Life Transitions.
Please reach out to schedule a 30-minute informal meet & greet or come to one of our Open House events.  If we believe we are a good fit, then we can move forward with a more formal one-hour interview. You can either use the form below, call and text us at 253-363-8853, or directly via text at 253-363-1453. Thank you.