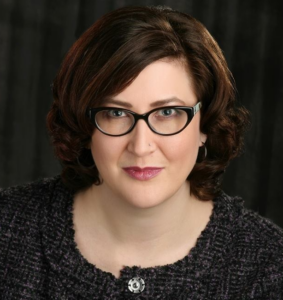 couple and family therapist,
Anxiety
Individual and Couples Therapy
Relationship Transitions
Religious Deconstruction
Communication & Conflict
Parenting LGBTQIA+ youth
My approach to therapy centers my client's experiences and objectives. I believe that everyone has the capacity for growth. I'm here to help you create the life you want, whether in your internal experience or in your relationships. I'm excited to partner with you as you step into a life of authenticity, fulfillment, and alignment with your personal values and goals.
After becoming a sacred sexuality educator in 2014, I discovered my passion for helping people find more fulfillment in their emotional and sexual lives. This led me to decide to change careers and become a psychotherapist. I have life experiences with giftedness, neurodivergence, marriage, motherhood, divorce, co-parenting, climbing the corporate ladder, LGBTQIA+ kids, and evangelical Christianity. I am a white, cisgender, straight woman. I welcome clients from all identities, cultures, and walks of life! I seek to embody cultural humility and honor our differences. I believe our shared humanity allows us to connect person to person. I look forward to learning about you and discovering what makes you unique! 
As a couple and family therapist, I can serve as an objective observer who can help spouses and partners learn new ways of addressing old conflicts. I welcome couples thinking about breakup or divorce. If you are not sure whether to stay or go in your marriage or life partnership, or if you know you want to end your relationship but are not sure how to do that, I can help one or both of you figure out what you really want and help you map out how to get there.
In a sex therapy or couples therapy context, I love helping clients manifest more fulfilling sex lives. For those struggling with sexual frustration, disgust, dissociation, or lack of pleasure, I am here for you! I have a special focus on helping clients overcome sexual dysfunction, and those who need help untangling the knot of sexual shame that can come from conservative religious "purity culture."
I take an integrative approach, and I like to tailor my strategy based on the needs of each client. I draw on humanist and experiential elements from Satir Model Therapy, Family Systems Therapy, Cognitive Behavioral Therapy (CBT), Acceptance and Commitment Therapy (ACT), Compassion-Focused Therapy, Emotionally Focused (attachment-based) Therapy (EFT), and Narrative therapy modalities. With couples, I draw on the Bader/Pearson Developmental Model, the Gottman Method, and Integrative Behavioral Couple Therapy. I may include psychoeducation, bibliotherapy, role play, journaling, worksheets, art, breathwork, meditation, and other interventions in treatment.
I am excited to work with you, to help you create the life you desire and deserve!