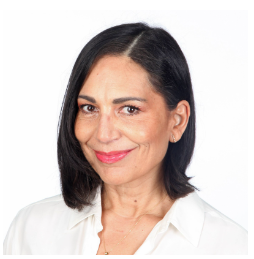 M.A. Marriage and Family Trainee Therapist
Couples Therapy
Family Relationship Issues
Anxiety
Depression
Mindfulness
I believe that the therapeutic process of psychotherapy is about personal growth. It is about letting go of limiting thoughts, emotions, or/and survival behaviors that do not serve you, so that you can live more autonomously and harmoniously. Through the exploration of your experiences, problems, and conflicts, as well as your hopes and goals, positive changes may take place.
The heart of my work as a psychotherapist is to help you become the version of yourself that you seek to become, through a counseling treatment that is effective for you. I provide a holistic and systemic approach to therapy that benefits from over 17 years of experience as a mindfulness coach. I am multiculturally aware, accepting of one's unique identity, and committed to offering a safe, nurturing, and validating space for your self-exploration, personal growth, and healing.  
Originally from Paris, France, I have lived the past 20 years in the US with my three children and husband. I enjoy traveling, hiking with my Australian Shepard, and country dancing!